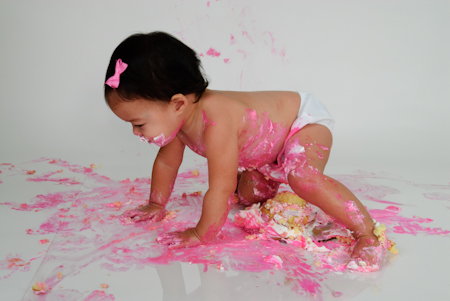 One example of a 'total body' experience, if just a little disorganized and messy. Mabye this is how God sometimes see His human creation.
Fr. Richard McBrien has posted his weekly article at the National Catholic Reporter. It's entitled "Disaffected Catholics and 'bad' Catholics." In it Father McBrien raises the question about ecumenism with in Catholicism as perhaps being more important that ecumenical efforts with other denominations. He points to the fact that disaffected or lapsed Catholics are the second largest 'denomination' in the US. He wonders what the USCCB contributes to the exodus and what they can do to invite these Catholics back or stem the tide of the exodus. He notes the exodus is especially heavy amongst the younger generations.
There are a lot of comments, but two struck me as pertinent to my own theory, which is that the spiritual level of Western Catholics is at a place that the Institutional Church is not itself, or refuses to acknowledge. The first comment I've chosen to hi lite could have been written by my own daughter:
I guess I'm one of these disaffected, lapsed Catholics.
I wish I could tell you the
one good

reason

that I don't come back, but I can't
.
Only that

I feel
as if I don't fit anymore
with whatever is going on in the Church.
I am still spiritual. I still pray. Sometimes I still call myself "Catholic", because
in some strange way,
I still

feel

Catholic
.
But whenever I consider becoming again a practicing Catholic,
it feels
too much like I'm joining a club, or political party, or an argument.
Or that I am

faking

piety
.
I don't know how this will be resolved, or even if it ever will be.
It seems that I've

confused

"institutional" Church, with what Church really is.
And I don't know what Church really is anymore.
There is a great deal of honesty in the above comment. First off it expresses the cognitive dissonance experienced by many of us. What ever the Church is, it doesn't
feel
right to us. We feel outside the circle of Catholicism. It's not about one
reason,
it's about an holistic feeling. Something strikes us as not being whole with this Catholicism.
The idea of faking piety is very strong with my daughter. Her spiritual practice incorporates aspects of Catholic ritual, especially Marian ritual, but not for the reasons the Church teaches. For her, praying the rosary is not so much devotional but meditative and provides a safe opening into deeper trance states in communion with Marian energy. For her, Mary is not the queen of heaven, but more like the mother I am not. In a sense this is a projection, but it is also a process of profound personal healing and my daughter is perfectly aware of the fact of her projection. In this open meditative state she is safe enough to be told that projection is precisely what she is doing. She is also gently guided past the projection. For her the rosary is not rote or safely pietistic. It is the door to spiritual development and personal challenge. This is not easy and it is not amenable to black and white thinking. She is being led to view life from a much bigger perspective. She may have originally started this discipline as a way to deal with her own personal suffering, but it's developed into something way beyond her original intent.
She tells me she could attend Mass if they stopped giving sermons and just let Mass be Mass. In other words to let the mystery effect us individually without being forced or guided to a particular interpretation. Which moves me right into the last observation of the above comment, confusing the institutional church with what the Church really is.
It does seem the Institutional Church is making a purposeful effort to do just that, at best confuse the two or at worst demand they be synonymous. In the latter, the Power of Jesus is purposely taught to be the Power of the Church. The sexual abuse crisis pivots on that confusion. Pedophile priests used this confusion in the minds of children to get their way. The Institutional Church itself operates from the same dynamic in it's perception of the 'simple' faithful and the need to use the rationalization of 'protecting' this defined laity from 'scandal'. Confusing their ordination with the mystery of Jesus is the penultimate delusion that allows them to continue in their own projections.
Then we have the following comment:
"bishops whose very language and actions demonstrate every day how they really wish the Second Vatican Council had never happened."
'well may those sinners who have stained the white robe of their sacred baptism fear the just punishments of God. Their remedy is "to wash their robes in the blood of the Lamb", to restore themselves to their former splendor in the sacrament of Penance, and to school themselves in the practice of Christian virtue. Hence the Apostle Paul's severe warning: "A man making void the law of Moses dies without any mercy on the word of two or three witnesses; how much worse punishments do you think he deserves, who has trodden under foot the Son of God, and has regarded as unclean the blood of the covenant through which he was sanctified, and has insulted the Spirit of grace? ... It is a fearful thing to fall into the hands of the living God."' - JPII
What exactly is wrong with this language?
There's nothing wrong with that language if you concede that Jesus left all of His Authority in the hands of ordained men. That Jesus will abide by their judgments about each of us and that the only path out of hell (and by extension into heaven), is by the authority of these ordained men. To actually believe this means you have to consign the vast vast majority of humanity to hell. What it describes, ironically, is not the 'hands of the living God', but the enslavement of a dead one to the Masters by Ordination.
Many of us feel God still has a free will Himself. We've also been led to believe that no matter how badly we screw things up, God's understanding of our humanity and His belief in the innate goodness of humanity vastly surpasses any of our own understandings. Why else send Jesus to teach us The Way?
Truly this is not an easy Way. It's not easy because it asks us to reflect on our own misunderstandings and sinfulness, to stop projecting our failures and need deficits on others, and to really feel at our core we are all loved by our Creator. It also asks us to believe and recognize that at that level of truth, we really do love others as we love ourselves. The trick is to heal the personal wounds which preclude us from touching that truth and which alienate us from our true selves and each other.
Anything which helps heal those wounds and puts us in touch with our core truth is sacred. It will feel correct and whole. Anything which diverts from our uncovering that truth will feel wrong, and this feeling supersedes our thoughts. Rationalizing the feeling away will only increase our anxiety. Intellectually appealing to some outside authority is a temporary band aid. It will cover the wound, keep us from seeing it, but it won't heal it.
Humanity is a creature of sense perception and the most defining sense is not vision, but touch. Why else material reality if not for the expression of the sense of touch. This truth is precisely why feeling transcends thinking. It is why we must get our thinking in line with what we feel. When we feel something is right and whole, this is not just an emotional response, it is an integrated sense perceptual response felt through out the body. Though this feeling may be described by the dominant sense of how we learn when we say things like "I see what you're getting at" or "I hear what you're saying". It is still a total body sensation. Our whole body will react.
I think the institutional church could go along way towards reconnecting with all those disaffected Catholics if it understood that faith is not just reason, but a total body experience. Our Eucharistic theology makes the same claim. A Eucharistic Community is a total body experience. It's not just the head.